It is almost July! Still no job! Fuck everyone and everything! Burn it all!

Now that's out of my system, it's not all bad. I've had a couple of interviews, including a second one (although that company hasn't contacted me yet; I plan to follow up on Monday but I suspect they went with someone else). I also actually DID get hired for a contract job in March, helping Alison Green of Ask A Manager get her pages and pages of December updates sorted.
And…
I took the CompTIA test—AND PASSED IT! I'm Project+ certified! I don't ever have to take that test again!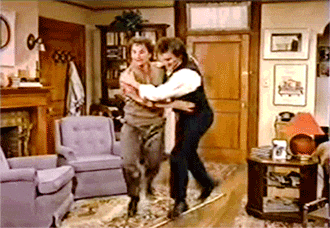 Burying the lede; Confluence has been sent to my two beta readers. I still have to do a hard copy edit, but I didn't want to do that until I received some feedback, in case I have to move or delete anything. I haven't even looked at it since I sent it. Instead, I had to study for the test.
Since I passed the test and don't have to study for it anymore, the project activity list in my WBS (jargon, heh) looks like this:
– Conlang (depending on how extra I decide to be and how far I decide to take it, it could be just an artlang or a whole-ass separate thing).
– Beta edits.
– Hard copy edit.
– Trailer:
– Video edits.
– Audio edits.
– Assembly.
A note here: I know the first trailer was laughably amateurish, and the second wasn't much better except for the fabulous voiceover. I've been watching a lot of professionally produced videos on Twitter and elsewhere and I noticed I'm seeing shots now instead of just content. Seriously, there's nowhere to go from here but up!
– Back cover layout (I've got the front cover the way I want it). I can't do this until I know for sure how many pages the paperback will have, because Amazon templates depend on page count.
– Inside layout (easy; I already did it with Tunerville and all three books will be the same).
– Set up pre-orders (if I can figure it out) and submit to KDP.
– Paperback proofread.
– Get a damn job so I can find another distributor because Amazon
I have a world compendium too, but I haven't decided yet if that's just for me or if it will be for you too.
Image by Hassan Nawaz from Pixabay
I am so, so tired of job hunting, y'all. Even though working again will mean less hours in the day to write/produce, I think having my own space again will help a lot. The current situation is not good for my mental health, and that does affect my creativity. I'm hoping for a change of scenery far away from here, but we'll have to see what we get.
I'm very anxious about what my betas will say. The extra outside edit with Tunerville has not happened this time. I just want to finish the story, but I want to give you the best version of it. I was hoping to have Confluence out and Book 3 started by now—between the CompTIA class and the Momergency, it's just been crazy. (Once again, know the signs of a stroke; when in doubt, call 911 immediately.)
But I've begun to move into Book 3 headspace. So the machinery is ramping up again.
Although I've tried to make Confluence a self-contained story as much as I can, in the vein of The Empire Strikes Back, it's still a middle bit. Obligatory plug: If you haven't read Tunerville yet, get it here.
I'm excited about Book 3. I really am. It's gonna be FUN.