I'm behind already. Well, the same thing happened last year and I hit the target, although I did start with 15,000 words already written.
Today, I signed the closing paperwork on my house, a rather emotional event. Then I came home and did some packing. I only have two days before I move — most of it's already done. All I have to do is:
pack my dishes and the things I'm actively using
put all the rubbish in the bin for one last pickup
take some stuff nobody wants to the thrift store
drink a gallon of milk (it won't survive a three-hour drive)
clean
and do some large loads of laundry.
I'm also leaving a bunch of stuff for the buyer. He's getting all the appliances, some furniture, and a few things I don't need anymore or can easily replace later (cleaning stuff, snow shovel, etc.). None of it's junk; it's all stuff he can use.
The Catalyst is a working title. I don't know if it will be the actual title. But! I did finish my outline last night, so I sort of know where this story is going, although I have no idea what will happen.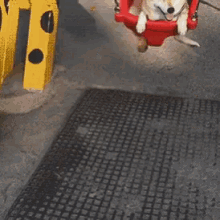 I'm pretty tired, y'all.